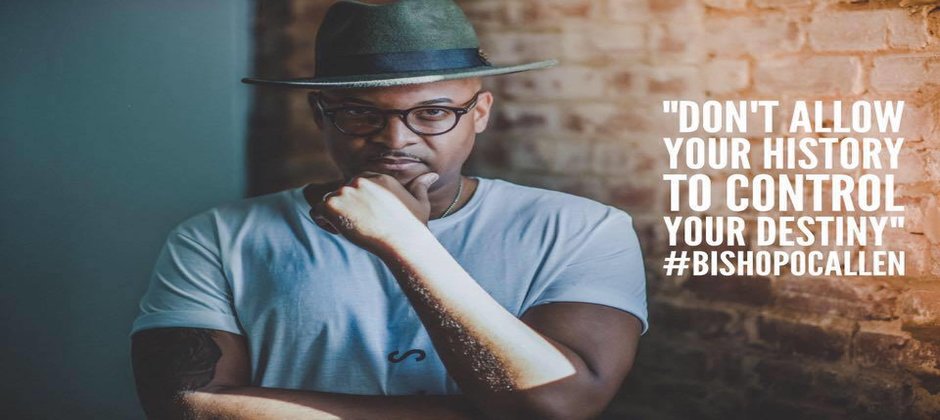 Oliver Clyde Allen, III is a religious trailblazer, author, human rights advocate, an international and community leader and entrepreneur. In 2015, Bishop Allen was appointed by President Barak Obama and the U.S. Secretary of Health and Human Services to the Presidential Advisory Council on HIV/AIDS (PACHA). In 2016, He was appointed Southeastern Chair of the DNC-LGBT Advisory Board. Bishop Allen is currently a National Ambassador and consultant for the NAACP – Black Church/HIV Initiative. He is the Presiding Bishop and founder of the United Progressive Pentecostal Fellowship of Churches which oversees senior pastors, ministers, churches and faith-based organizations throughout the United States and abroad. There is also an international presence of the organization in Central and South America. He is the Senior Pastor and Founder of The Vision Cathedral of Atlanta known as "The Vision Church". Bishop Allen is best known for his creativity and innovation in ministry, oratorical gifts, scholarly and dynamic preaching, authenticity and cutting-edge leadership. He is the author of a motivational self-help book, "Master Your Emotions".
 
He is also the Executive Director of The Vision Community Foundation Inc., a non-profit organization created to address socioeconomic and health gaps in the greater Atlanta community. The Vision Community Foundation annually feeds over 20,000 families through its "Community In Action" aka CIA program, over 2000 women and children in its local shelters program, provides clothing and toys specifically for homeless children, provides GED training for students completing diplomas, provides Breast Cancer awareness education, and provides HIV/AIDS counseling and testing. The Vision Community Foundation hosts the annual Atlanta Black-Pride "Pure Heat Community Festival," which provides education and entertainment for over 30,000 people. He is a member of the Fulton County Task Force on HIV/AIDS.

Bishop Allen has been honored by a host of community and national groups including the Georgia House of Representatives in 2012. In 2014, Bishop Allen inducted into the prestigious Martin Luther King Jr. International Board of Preachers of Morehouse College. As a strong proponent for social and economic justice, he created and hosted a national Economic and Business Conference for LGBT Entrepreneurs in conjunction with the efforts of the U.S. Small Business Administration. Bishop Allen served as a regional spokesperson for the National Black Justice Coalition LGBT Economic Empowerment Tour for communities of color. He has worked closely with the U.S. Small Business Administration to provide support to LGBT and other minority entrepreneurs in the community. In April 2015, the Georgia District Office of the U.S. Small Business Administration awarded Bishop Allen the 2015 LGBT Business Champion of the Year Award for his strong advocacy for minority business initiatives and development. Bishop Allen was invited by the White House and the Obama Administration to participate in numerous initiatives to include the annual Presidential White House Easter Prayer Breakfast. Bishop Allen has been featured in numerous media outlets and periodicals to include CNN, BET and the Economist.

Bishop Allen was born on January 24th, 1973 in Los Angeles, California. He studied at Morgan State University, Morehouse College, and Harvard University-Harvard Extension School where he majored in Philosophy and Religion. He is married to his life-partner, Mr. Rashad Burgess of Chicago, Illinois. Rashad Burgess is currently the Community Liaison for Gilead Sciences, Inc. and was formerly the branch Chief of the Capacity Building Branch at the CDC's division of HIV/AIDS Prevention. They are the proud fathers of 2 beautiful children, Joshua and Caylee. In 2013, Bishop Allen and his family made history by being the first Same-Gender-Loving couple to be selected as one of Ebony Magazine's "top 10 Coolest Black Families" in America.